Aquarius, Aries, Beauty, cancer, Capricorn, delhibeautyblogger, delhiblogger, delhifashionblogger, Gemini, Leo, libra, lipstick shades, Pisces, Sagittarius, scorpio, Taurus, virgo, Zodiac sign
Best LipStick Shade For You According To Your Zodiac Sign
14:14:00
Make-up is an art, of self expression. It can represent a person's personality and his moods, if read correctly. Zodiac Sign being a representation of our human souls which can also help us in reading the initial traits of a person's personality. So, we have combined the two and have created the list of lip colors, you should wear based on your zodiac sign.
The fiery sign, likes to experiment and go bold, no matter where they go. They like attention and love the all the bright pop colors. Try some coral red or orange. Or a fire-engine red and flaunt your zodiac.
Anything soft and creamy is the best blend for this angel sign. They like to keep it low and simple in their sophistication. A rosy pink will deliver a glossy blush on your juicy lip, without making your lips the center of attention.
Gemini's are known for embracing change, which makes it hard for us to find just one shade for you. However, we will take the risk, and recommend you to consider the peachy pink nude colored Lipsticks.
Light mauves, pale and cool pinks perfectly reflect the dreamy vibe of this sign. You can take inspiration you're the cancer queen Katrina Kaif.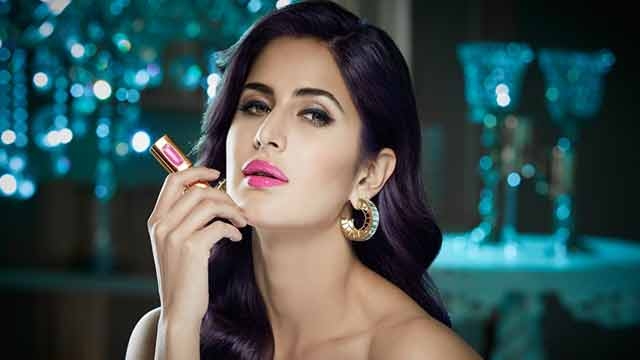 Leos like drama and, as much attention as possible, which makes neon, and other bright shades like pink, orange and coral red a perfect match for them. Everybody from the average Leo to Jennifer Lopez are known for pulling off these bold shades.
Virgos like to keep in simple and classy. And what better way than applying a matte red lipstick, to suit their personality. Our very own Bollywood Virgo, Kareena Kapoor Khan is known for donning this color frequently.
Librans are blessed with pouty lips, which make a nude shade with a glossy lipstick a perfect shade for their personality. Kim Kardashian is a famous Libra, who likes to play with nudes and dark berry lip colors.
Scorpio the most passionate sign on the list is an epitome of sexiness, whose intensity can only handled by dark red shades. A dark wine or burgundy, matches with the dark side of Scorpio's.
They are the party animals, who like experiment and have fun their looks. Colors like deep plum, or royal purple, beautifully reflect their fun side. Taylor Swift also likes to have fun with purple lipsticks, whenever she is not playing it safe with red.
Capricorn, the boss of the zodiac realm, likes to reflect their strength through their eyes and mouth. Dark nudes and browns blends well with their personality.
Aquarius is the wild child in the Zodiac, and we believe soft pastel colors reflect this side of you, perfectly on your face. A pink lilac or an offbeat can subtlety help you showoff your vibrant side. Shruti Haasan is the perfect Aquarius you should look up to.
Pisces are known for being hyperfeminine, who like to don a vibrant look. They have bubbly cheeky vibe, which can be reflected by the shades of pink, petal red lipstick, just like Alia Bhatt.
So birdies which style you are going to flaunt this monsoon??