Beauty
How does sunscreen protect skin?
00:01:00
When we step out in the scorching sun, what we always need to keep in mind is not to go out without applying a sun safe. In a place like Delhi where we have extreme climate, summers are very hot and winters are very cold. In such extreme conditions we cannot afford to be careless about skin protection. Our skin is the most exposed to harsh weather conditions and to keep it safe we need to take all the necessary steps. In summers, our skin is exposed not just to heat and pollution but also to harmful UV rays of the sun, and to fight all this, we need a strong sunscreen with a high SPF.
It contains Shea butter and Rosemary with lemon peel extracts, which not only help prevent tanning but also helps de-tan. It is suitable for all skin types and is quickly absorbed by the skin, however for best results it should be applied 15-20 minutes before stepping out in the sun, and should be applied regularly for skin protection.
Although the use of sun screens still leads to tanning, contradictory to the claims, we still can't afford to go out in the strong sun unprotected. These creams are not totally ineffective as they do provide us with some sort of necessary protection from the sun. Without these sun screens we will not only get tanned but might also get sun burns or skin allergies.
Sun screens with low SPF are usually used in places with pleasant climate, where there is no sun over the head. In very hot places with bright sunny days we usually need sun screens with a high SPF, to help us block the sun from directly reaching our skin.
We often ignore the use of sun blocks for skin protection and later opt for de-tanning facial, and other procedures like chocolate wax etc. If we invest equal amounts of time and energy to initially prevent tanning of our skin, and use high SPF creams, we will be able to take better care of our skin, and reduce the amount of tanning our skin is subjected to.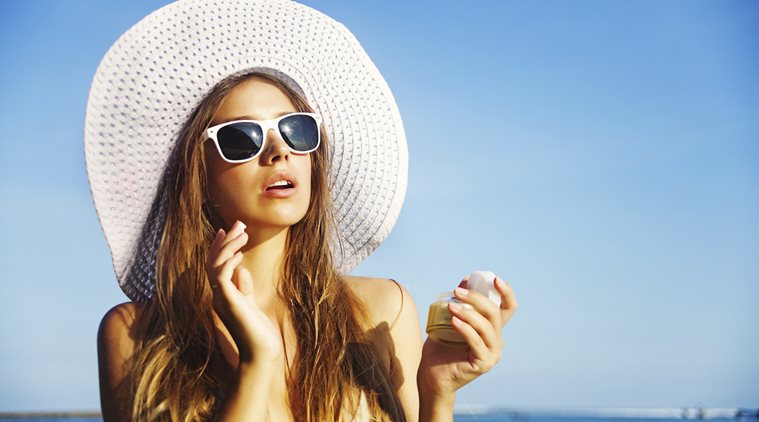 Another way to avoid tanning is to avoid going in extreme sun as far as possible. In case it's not possible, we should take proper care to go out with full protection of umbrellas, sun screens and goggles.